As a young actor, (well not so young actually … 27, in fact ) over 20 years ago, I was booked to do a show for Aquila Theatre Company.  2 shows, in fact.  It was early in the company's development and my flatmate, Robert Richmond, was their new Artistic Director and employing all his mates, much as he still does nowadays!
I had been cast in two shows, Philoctetes and The Wasps – two classic Greek shows in an all male cast of four.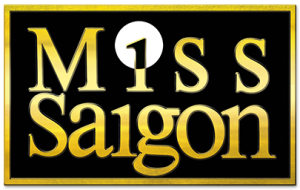 I had to leave the West End show, Miss Saigon, to do this job, envoking my "betterment" clause.
This betterment caused some distress to the Miss Saigon company, they having just appointed me to be the understudy to two main roles in that show, Thuy and The Engineer.  But the point of the "betterment" was to get out when something "better" came along.  Or so I thought.  It emerged that it was customary that the actor did not get to decide what was better for his career!  This came as a shock and after  a bit of a shouting match with the resident director,  I eventually left the Theatre Royal Drury Lane and started rehearsals in a church hall in Peckham with three other actors, all of whom I was putting up in my flat for the duration!
The Aquila job was to tour all over US, playing at Universities, doing these two plays and workshopping with the students.  Aquila Theatre Company were developing a reputation for this (and have done exceedingly well in the meantime).  I was young, had done Miss Saigon already, was ambitious and the decision to take this job was a no-brainer for me.   The only down side was the fact that there was to be a 6-8 week gap between tours, during which we would not be paid (and a consequence of which meant it was 99% certain we would be unemployed in that time to boot). This was annoying, but what could any of us do?
We all duly signed these two separate contracts and our passports were sent off to the US embassy in London with a particular work visa application (I forget what it was called) to work as specialists in education. The cast comprised 1. me, 2. Robert Richmond (directing and in it), 3. Dennis Conlon, who brought his young son, Sean, to stay with him, in my house for the rehearsals and 4. a grizzled-looking older geezer called Steve Owen.  We all had varying experience and competence – but we knew how to party and were close mates.   (Incidentally, Dennis' son, young Sean, soon was to become a multi-millionaire boy band member, known for being the talented one in 5ive!)  But back to the main cast: Steve Owen filled in his visa application form by ticking "yes" in the box, asking whether the applicant had ever been convicted of a drugs-related offence.  There were only 5 questions altogether!  One of them was whether the applicant had ever been a member of the Communist party!  He then scribbled his "mistake" out and ticked "no", which was the correct (and true) answer. His passport picture could not have looked more stereotypically like a pot-head if you tried, with uncombed thinning hair and incredible un-uniform teeth, like wonky and dilapidated tombstones in an unattended graveyard.  He and the other two, Robert and Dennis, had already been in receipt of one of these visas, and it was considered a formality.
It was a hectic time and the flat was full to bursting.  It was compounded by the fact that there was for some reason an official water shortage and so we could not go to the loo, wash up etc. and we had to fetch water from a stand-pipe outside the notorious and criminal Peckham Rye pub, "Kings on the Rye".
As we rehearsed, I was offered a job:  Lead part in a new German TV series, paying a huge amount of money and 7 months filming in Hamburg.
It was un-turn-downable.  I was offered a fee that could have easily paid off, even after tax and agent's deductions, my flat in East Dulwich (worth at time of writing  in 2016 circa £850K+).
Filming of this, my "breakthrough role" started after the Aquila Theatre company 8 week hiatus.  So… I was theoretically able to do the 1st part of the tour then the cast would be able to rehearse a replacement in the unpaid 8 weeks.  I offered to pay for the entire cost of these rehearsals, including all wages and venue hire as well as putting everyone up.  It was the least I could do, given I was now minted!
However, this is where I discovered having success as an actor makes actors bitter.  This was to be my Withnail and I moment.
Incredibly, the company were not happy with this offer!  I had signed the contract (actually both contracts!) If I even attempted to leave, I would be sued for breach of contract, I was warned!  There was some lawyer or other, who was connected to Aquila and he was, I was informed by the cast, who as I have already explained had worked for the company already (unlike me), a stubborn and ruthless man.  Like the owner of the company.
This preyed heavily on my mind, but the 2nd Aquila contract (after the hiatus) in question started around February 2005 and it was around July 2004.  There was time!  We were to start the 1st half of the Aquila tour sometime in September.
I was then offered a job in Croatia;  2 weeks on a US TV film, with Pierce Brosnan!  My immediate future was looking like: 2 weeks in Croatia on Pierce Brosnan job, return and go on tour to the US for 10 weeks, have a 8 week hiatus, be sued and then go to Germany for 7 months!
The fly in the ointment of all this was the thought of being sued – and this was preying heavily on my mind.  I went to Croatia, had a laugh for two weeks on the film The Nightwatch.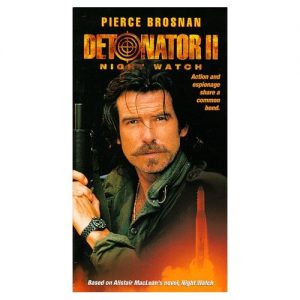 When I came back to London, I had no idea what to do about the problem of being under contract and having by now signed my German TV contract.  I had in effect signed up to two things, which clashed.   My offer of paying for everything was not taken up.  Why?  I have no idea.  Maybe jealousy?  I was sick with worry.  It seemed to me that if I went and did the 1st part of the tour, then Aquila would have a better case that I was letting them down for the 2nd part and the lawsuit would take me down.  However, the threat of being sued did not make me particularly amenable to the idea of even doing the 1st part of the tour.  The owner of the company was not exactly dealing with this in a reasonable manner!
It was left to the migration policy of the USA to help me out.
We then received our visa applications back.  Steve Owen, looking like he was Howard Marks' best client, with his scribbled out wrong answer to the drugs / busted question was granted his visa.  To everyone's relief.  So were Robert and Dennis.  However, my application was denied!  wtf?!  I was the only person with a real reason to come back – having just bought a flat!   Was it just a racist policy to ban foreign-looking people (this was 20+ years before Donald Trump!)?  Who cares?!  I was free!  Even I  knew Aquila theatre Company could not very well force me to work for them in direct contravention of the explicit ruling of US immigration dept!  It would be illegal!  My contract with them was null and void!  Also my offer to pay for the rehearsals, which had been turned down, no longer needed to be on the table!  So off it went!
I did the German job.  It was called Echt Harder.  I managed to get a mate of mine, the actor Kay Siu Lim, ( who had a big part in the Pierce Brosnan film, incidentally) a part in an episode.  For a short 6-7 month period, I was the main role and I loved it.  Kay Siu said to me, "It's like in Croatia, except you are Pierce Brosnan!"  It was true!  I was!  I earned a London house!  I loved it too and was not going to be sued – and it was all down to a bewildering and apparently racist US immigration policy, whose decision I never appealed.