If you like the idea of Chinese food in a very nice Chinese restaurant, 1 minute's walk from Baker St tube  – and to have that food served with loads of booze while being entertained by Chinese Elvis, with the options of 1. dancing and 2.singing (aka shouting) – then you are at the right place!
What I need to spell out here is that the £34.80 Set Menu is not compulsory.  It is a nice set menu, but as long as you spend a certain amount of money (they might tell you how much when you book) which can be on booze, then you can order from the a la carte and probably get away with the cheapskate option of prawn crackers and a chicken fried rice for two and a half bottle of Moutai!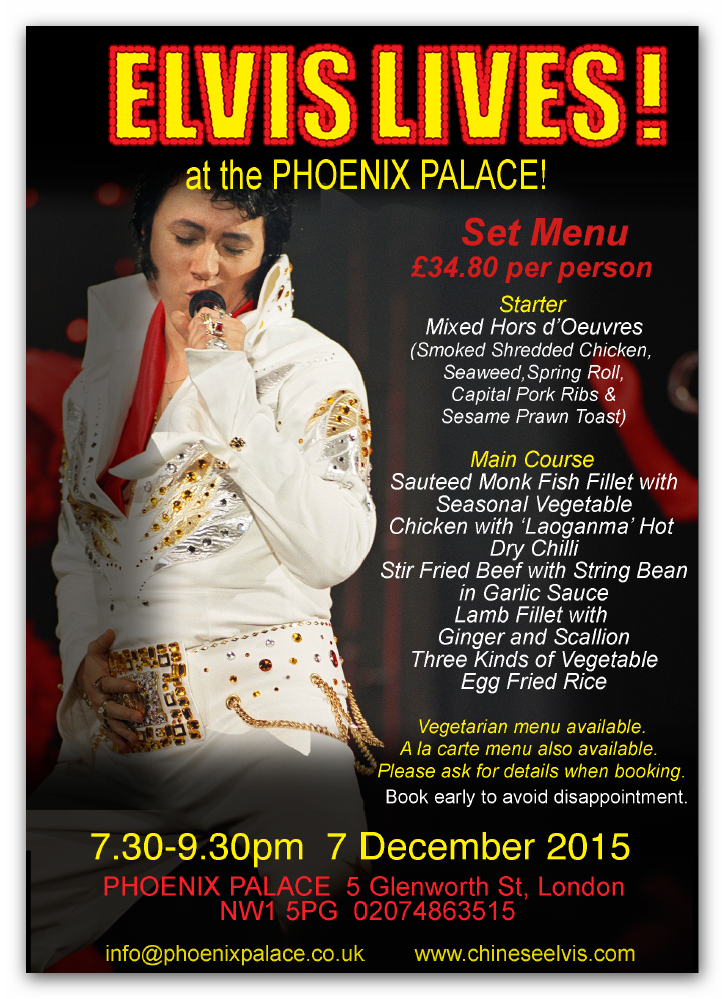 The restaurant and all its plushness can be examined at www.phoenixpalace.co.uk  Owners Raymond and Angela and the top staff, headed by Jimmy will ensure that your evening will be memorable and the food and hospitality top notch.  I will make sure you have a laugh and a good singalong.  It sounds easy – which it isn't – but it is a simple idea and works every time!  Looking forward to seeing you there.