Last updated July 2015
Trained by authentic homosexuals in the art of theatre in the 80s, Paul Hyu has appeared as an actor in theatres up and down the UK, including the West End shows Breakfast at Tiffany's, Miss Saigon, The Wind in the Willows, The Wheel of Life as well as working in Hong Kong, Singapore, Germany, USA, Canada and Barbados.TV & film credits include the stuff listed here on IMDB and a lot of radio drama mostly for the BBC. Read on and discover the wonderful & sexy world of Paul's alter-ego ChineseElvis and how you can get a little less conversation and a little more action, if only for a short and expensive time.
---

Chinatown Family Day, July 19 2015, is a day open and free to all in the heart of London's Chinatown. There will be a variety of things to do and watch from midday. I will be there, compering and singing on & off over the period from 1200-1700. A great deal of planning and effort has gone into this - but not into creating a website for it, surprisingly. In the absence of such a thing, I will direct you to Time Out's page for the event. .
Easling Town Hall concert on 19 May could have been a little better planned to be fair. It was cancelled (due not to lack of interest but lack of drinks license!). It has been booted into the longgrass for now and will possibly re-emerge from it, with missing licence, by the end of the year.
It has again been a long time since I updated my site. I plan to do this more often in the future and have even invested in a new Articial Intelligence design company, to re-design the site. I am aware that I might not like it, though, so no promises. If you are interested, click here. I will get a referral if you sign up using that link, so many thanks. Its a good thing to sign up now because you will get it at a 3rd of the price that latecomers will be charged.

Easter was quite a good one for ChineseElvis, though January was horrendous with a cold and chest infection, which made singing all but impossible. I did ZERO work at all during this month. It lasted all the way through to Valentine's day, but I am more or less healthy now with a little croak in the throat (annoying) and now in training to get the voice back to full strength.

I was pleased to break my 2015 cherry with a series of gigs at the old people's working class lunchtime project, "The Posh Club", run by Duckie. It was great fun and a very nice feeling of having done something worthwhile when it was all over.
In other developments, I have re-vitalised my Edinburgh Festival show and made the stand-up comedy part about my (sad but hilarious) acting career. It worked quite well when I did it at The Ivy House and I have a plan to continue this development in the future.

In other comedy news, Michael McIntyre, who I have been saying looks like me for some years has recently realised this for himself. To be fair, he does not know I am ChineseElvis, but he recently started his new chat show and his opening monologue used a picture of me he found on the Skype website (who hired me to wave, in dressing gown, at a child I had never met). This is a still from his show. I hope he can't sing very well, or I am literally finished...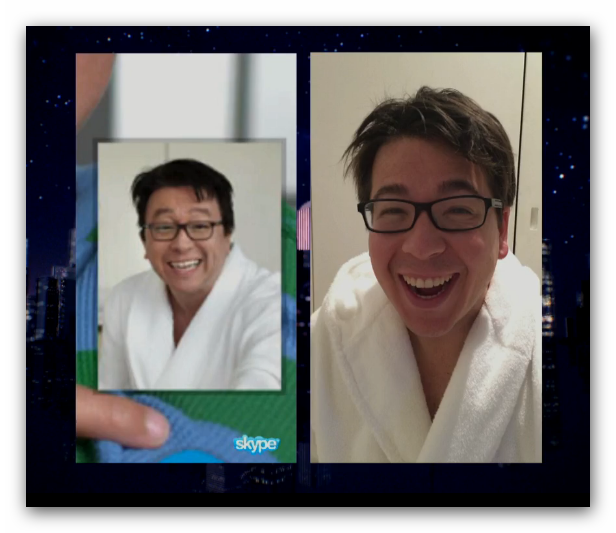 Warning! ChineseElvis now has a prominent grey streak running through his quiff! He now looks distinguished. He now has some new sideburns, specifically made to match the greyness! Salt n pepper, with a lot of salt! He now looks like Elvis would have looked like had he lived beyond age 42. And had he been Chinese, suntanned and fat. Don't let this put you off, though! Its still a sexy look!

ChineseElvis started a blog in the autumn. On this very site. Click above and see what you think. One day this sprawling site may be superceded by the blog. But for now its hidden away and is a work in progress. The idea is that it will be easier to blog than update this bloody site, which now runs to pages of drivel as you can see..
A new Chinese car was launched recently. Yes, that's right. The UK's first Chinese car! One hour after it has a service it needs another one. The company is called "Great Wall" and the car itself is called "Steed". If you buy two, you get a free 2L bottle of diet coke and a bag of prawn crackers. I gigged for the company and liked it so much, I got me one! I was very much like Victor Kiam from the 70s (if you are reading this and understand what that even means, you are my target audience) I agreed (stupidly) to pick up the thing in my Elvis gear. Click here for the story and pic.
---

"..smells very fragrant..." Mel and Sue, January 2001
"...classically trained..marvellous!!.." Andrew Castle, October 2001
"...Unbelievable!!...Brilliant!!..." Rowland Rivron, August 2002
"I enjoyed it. Thank you." Piers Morgan, December 2002
"I am only a warm-up act for ChineseElvis..." Rt Hon Tony Blair, January 2003
"Yes, I can honestly say I enjoyed it." Piers Morgan, April 2004
"He's brilliant!" The Bishop of Croydon, May 2006
"No. I didn't enjoy it." Piers Morgan, October 2006
"I think you're just brilliant" Craig Revel Horwood, March 2007
"He's a bit better than he should be in my opinion", Maureen Lipman CBE, April 2007
"Dont you do anyone else?" Piers Morgan, June2007
"Elvis is still in the building" DJ Mike Read, August 2007
"ChineseElvis, you are the strongest link" Anne Robinson Sept 2007
"Absolutely sensational" Mark Nicholas, Sept 2007
"I knew him before he was even Chinese" June Brown MBE , Mar 2008
"I was blown away" Roger Lloyd Pack, May 2008
"Happy ChineseElvis day!" David Yip, June 2008
"I'm very busy, call my agent" Burt Kwouk, June 2008
"ChineseElvis is Chinese enough for 95% of the theatre-going public" Jeremy Bowen, Aug 2008
"Looking great-if a little sun-tanned" Rowland Rivron, Jan 2009
"Who better than ChineseElvis"? Tim Vine, Mar 2009
"How about Chinese Tom Jones, for example?" Piers Morgan, Apr 2009
"I'm a fan of Marilyn Monroe" Anna Friel, Jan 2010
"Cricket's loss turned out to be the Elvis-loving masses' gain" South China Morning Post Jan 2011
"I love you, ChineseElvis, I absolutely love you! " Joanne Good, Feb 2011
"It was excellent and everyone enjoyed the performance" Zac Goldsmith MP. Dec 2012 "
"What you do is great. I love it" Mat Baker, July 2013


"One of Britain's top Elvis mimics" Daily Star, November 2000
"One of the top three impersonators in the UK" Daily Mail, August 2002
"...legendary cult hero..." Time Out, July 2004
"The best of the best so far" The Guardian, April 2005
"The UK's most renowned Chinese Elvis" The Independent, Jan 2006
"Local Hero" Whats On in London Magazine, November 2006
"Uses the persona of Elvis to skewer stereotypes of Asian men", Elvis Impersonation Kit: A Step-by-step Guide to Becoming the King, December 2006 (is anybody else thinking Satay Chicken or is it just me?)
"Chinese Elvis is the reason you're most impressed" BBC Online, Feb 2007
"Has a very impressive pelvis action" Daily Info, Mar 2007
"Most memorable" Oxford Times, April 2007
"...astonishingly talented" Malvern Gazette, May 2007
"There's only one Paul Hyu", Sky News, Aug 2007
"He makes a living" CNN, Aug 2007
"One of Britain's top Elvis acts" The Independent, Aug 2007
"Britain's top Elvis tribute act" The Sun Aug 2007
"One of Britain's top Elvis tribute acts is the Chinese Elvis, Paul Hyu from South London." Daily Telegraph, Aug 2007
"One of Britain's top Elvis impersonators, who can command up to £2,000 for a show" Daily Express, Aug 2008
"He's bright" Glasgow Herald, Aug 2008
"Sheer surreal experience" Three Weeks, Aug 2008
"Paul HUGE" STV, Aug 2008
"..definitive political creed with the required irony, about identity" Confluence, Dec 2008
"What encapsulates Xmas more than a Chinese guy in a jumpsuit belting out Elvis songs?" TNT, Dec 2010
"The King is Back!" Southwark News, Mar 2011
"The most popular Chinese Elvis in the country" i newspaper 2012
---

It was at this gig that a selection of young people were converted to ChineseElvis fans, and together they creatd then chanted his new nickname, "Chelvis". This in turn spawned a little trend on Facebook and Twitter and some even created tributes, such as the one below.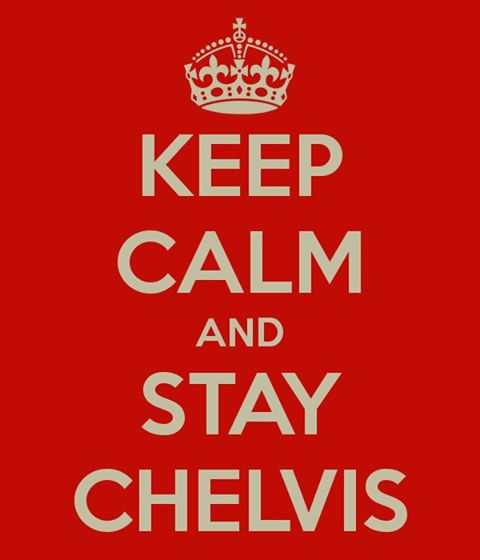 On set, Keith Lemon - The Film, Belfast December 2011. Look at the camera and smile for fusssakes, Ronan...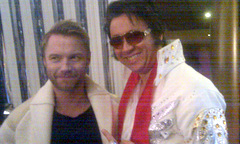 A young ChineseElvis in training. Check out the sidies...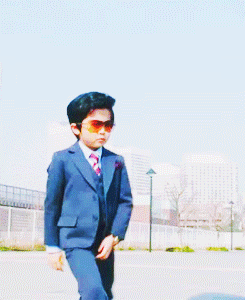 ChineseElvis is featured on the website Between East and West, which is an arts project by photographer Mike Tsang exploring the British Chinese experience. Its worth a look. Click here to examine ChineseElvis sitting on a bench in his delightful suburban garden. On this site you can find pictures of ChineseElvis' Guyanese Chinese grandparents, whom he never met. Its hard to imagine that someone as thin as my grandfather could be the ancestor of someone with a so fat a gut as ChineseElvis. That's the Elvis part of the equation, you see...

ChineseElvis appeared at the Holburne Museum in Bath as a living exhibit. OK, maybe not that, but he was walking around, singing to the punters, (sorry, I mean patrons) having a jolly good laugh! It was so incongruous, it appeared in the Bath Chronicle! The weather was at times torrential, but not put off, ChineseElvis braved the elements with a borrowed mini-umbrella and the patrons seemed to appreciate it!
| | |
| --- | --- |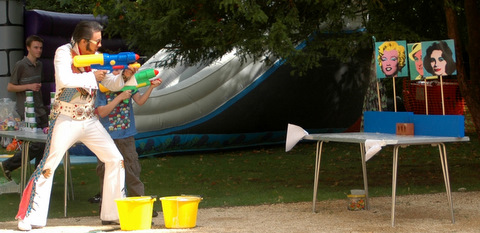 ChineseElvis is proud to have teamed up with his favourite comedian and fellow Elvis fan, award-winning punslinger Tim Vine (who happens to be exactly 2 days younger than ChineseElvis) for Tim's Elvis debut. Appearing as "Blonde Elvis", Tim's set was received to thunderous applause.

BLONDE ELVIS, aka TIM VINE made his ELVIS DEBUT in 2011 in London with CHINESEELVIS
The pictures below are taken from a 2nd appearance at the Lantern Arts Centre, shortly afterwards.
---

Burt Kwouk OBE! New Year's Honours List!! About time too! He was only 80 and smoking like he was running out of time, or something... Not to pat myself on the back or anything, but it was my idea that he got nominated, my nomination form that did it and some sterling letters of support from some distinguished VIPs that I managed to arm-twist. Maybe a Chinese Detective or two. I can't really name those that did - but thanks to you all. And a big V sign to all you knighted actor snobs who think yourselves better than him and even deign to write this down.
---
If you are looking to book ChineseElvis, get your cheque book out, breathe deeply and brace yourself...
---


ChineseElvis has appeared and sung live on a multitude of television and radio shows including BBC Breakfast News, BBC World News, CNN, BBC News 24, GMTV, Sky News, Canal Plus, BBC2's Heaven & Earth, Richard & Judy, Foxy Bingo TV Show, Central TV, RAJ TV, London Tonight, BBC London Live, Radio 5 Live - Matthew Bannister show; Julian Worricker Show; Anita Anand show, Radio 4's The Message with Jeni Murray, BBC World Service, BBC Radio Wales, BBC Coventry, BBC West Midlands, BBC Oxford, TalkSport, Heart FM, LBC, XFM, some Polish radio station, as well as featuring in The Independent, The Guardian, the Daily Express, Daily Mail (voted among top three best Elvises in UK), Daily Star, Daily Mirror, Mail on Sunday, The Sun, BBC Online, What's On In London, Eastern Eye, The London Evening Standard, London Metro, Birmingham Metro (and many more). Not to mention the Harrogate Advertiser.... Have you not had enough, already...? If not, perhaps I can interest you in a ChineseElvis dog T-Shirt? Thangyuveramuch.
This might be a good section to point out that another Chinese Elvis, called Jonny Lo, is passing himself off as me. Like I have always said, this usually makes little difference - as we all look to the same to you (!) - but in this case it does make a difference because Lo in this case refers to the quality of the singing. And anyone can recognise good and bad singing. I am sure a good time will be had by all at his restaurant, but sadly I suspect that people are laughing at him and not with him and frankly from my reports, he seems to be putting ethnic relations back another 20 years - just at the time when we dont need that at all. When speaking to him, he will not deny that he is me, but ask him whether he has ever sung in the West End or specifically any of my many achievements and he will be hard pushed to answer in the affirmative. If he does, let me know. But in the meantime, the Elvis of choice for discerning, middle class radio 4 listeners is (and will remain) ChineseElvis from this very site!
---

| | | |
| --- | --- | --- |
| | | |
---


ChineseElvis appeared in 2008 in an Elvis-only THE WEAKEST LINK special with eight other top (including some international) Elvii. A charity special, ChineseElvis was the strongest link (ie THE WINNER!!) and won £5,900 for the NSPCC and his Chinese friends at the Islington Chinese Association. This epic piece of light entertainment was aired on September 15th at 6:30pm on BBC1. Although I am aware that Elvis impersonators are educationally challenged as a rule, it was worth risking the humiliation of the 'walk of shame' for the chance to raise the number of appearances of a Chinese face on prime-time BBC television. They are now proudly up to 1 for the year. Well done! Watch edited highlights of this show on the left (or on my media page).
ChineseElvis has won the prestigious "Funniest in the Parade" award at the Shoreditch Carnival. The funniest thing about this award is that I was not informed about it and therefore missed the ceremony. It is a strangely uncompetitive award, given that the paraders directly behind me were "Families in Crisis" - I don't think they were really in the running, to be fair - even though they were hilarious..! But an award is an award - and the cabinet extension has already been commissioned. I believe "Homeless in Hackney" were a close 2nd...

In March 2009, the director of High Wycombe Judo Centre, Nigel Muldowney, presented ChineseElvis with an honororary Red belt in a drunken ceremony. It is a great honour. I think.

On the flip side of this award-winning success, Paul Hyu was recently a finalist for a Chinese achievement award - a so-called Pearl Award. The category was "Media Excellence". It is debatable whether these Chinese awards are meritocratic, let alone whether they even exist any more, but beggars can't be choosers and he considered it a great honour. Sadly, in spite of his media ubiquity and recent upgrade in status to Local Hero of London, ChineseElvis lost out to a newsletter, called "Dragon's Tale", who my uncle observed were extremely friendly with the award organisers. "FIX"! he shouted. "But they are all Chinese", I answered. As if they would behave in such a way! I have subsequently tried to look this newsletter up on Google to no avail. To reiterate what Jackie Chan said in his pre-recorded speech, "Congratulations to all concerned" - Or as world renowned celebrity chef and kitchen utensil salesman Ken Hom said, "I can't believe it's Media Excellence!
---

Comedy, Elvis and BBC/Sky news? who could possibly combine these two elements and still remain respectful to mostly everyone? Why ChineseElvis, naturally...
CHINESEELVIS appeared on C5 advocating for Elvis on the C5 show BATTLE OF THE POPSTARS-LIVE! This interactive show was strangely watchable (due to the fact that there was nothing else on any of the other channels) and Elvis actually won it, meaning that ChineseElvis was making salient points regularly through the 2 1/2 hrs.
ChineseElvis was the star of the extensive and expensive nation-wide advertising campaign across the UK for AOL Broadband. Looking quite fat, this was of course Jim-Henson muppet workshop-style padding and state-of-the-art expensive CGI techniques superimposed around my amazingly smooth and toned swimmer's body - to help get in character. Think Ray Winstone in Beowulf but the opposit. Dont forget, the camera adds ten pounds. The campaign for AOL Broadband consisted of a series of TV commercials and posters, like that below, which appeared on billboards, the tube, internet pop-ups and newspapers. The tv advert can be found on my download page .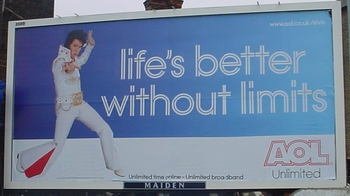 ChineseElvis features (until 2014!) in a ROAD SAFETY INFOMERCIAL- its being shown totally randomly, mainly on community tv channels, apparently (what the hell are they?). In the interests of promoting road safety, you can watch it by going to my download area.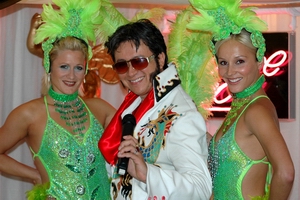 As an actor, Paul will soon be seen in the following upcoming tv show: THE MARCHIONESS DISASTER - an ITV dramatisation of the 1989 Thames river tragedy. In the theatre, Paul recently appeared in Breakfast at Tiffany's in the West End with Anna Friel and Paul can currently be found in various radio plays on BBC Radio 3 and 4 including: on Radio 4 the John Le Carre 3-parter, THE HONORABLE SCHOOLBOY with Simon Russell Beale and Hugh Bonneville, THE SECRET PILGRIM with Patrick Malahide as well as the BBC Radio 3 productions, THE GOLD FARMER with Rory Kinnear and SAY GOODBYE TWICE with Jude Akuwudike. He recently appeared in the new ITV drama, IDENTITY and will be making an appearnace in the new series of NOT GOING OUT (with his favourite comedian, Tim Vine).
---


CHINESEELVIS features in The Elvis Impersonation Kit: A Step by Step Guide to becoming The King. You too can learn the secrets of ChineseElvis and become close to The King yourself.... or you can get some tips online -click here for details
---


Yes, its true! In no small part down to the popularity of the AOL adverts, which saw ChineseElvis not only gracing the tele-box but also the newspapers, the London tube and enormous billboards up and down the country over the holiday period, ChineseElvis has started his international career in classy style. While in no way disparaging the great nations of Wales and Scotland, where ChineseElvis has found himself on several occasions, ChineseElvis's attempts at world domination took a serious step forward when he found himself on a plane to Barbados, where he would soon be entertaining the privileged masses on a party boat. The Harbour Master set sail on 20 December, complete with band and slightly bewildered (and somewhat jet-lagged) ChineseElvis, anchored off the west coast of the island, from which vantage point one could see the guests' hotels where room rates start from as little as $US 10,000 per night, and the party commenced. As caviar and lobster were consumed in great quantities, ChineseElvis did his duty, looking forward to the enormous paycheck that was about to land on his doormat! Its good to be the King from Beijing. He will return to the island soon.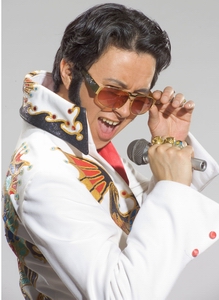 Live somewhere nice? Have loadsamoney? Then have you considered paying through the nose to have me come and perform at your event? ChineseElvis has travelled to beautiful Waterford, Ireland to perform for the charming staff of AOL (UK) and has recently had his passport stamped in Atlanta, Georgia for some lovely Coca-Cola employees. It worked for them. It can work for you. Especially if you live in Hawaii or similar. Send me an email and lets talk.
---


Oriental City, a shopping mall / emporium type place in Colindale (yes, Colindale in NW9), is less of a city than a hamlet, really. And Colindale is not exactly the Orient in my book - but to their credit they know how to celebrate Chinese New Year and put on a great spectacle of entertainment over the period, including Chinese singing, lion dancing, martial arts, rolling rugs (..huh?) rolling lamps (...wtf?) and an intriguing-sounding "changing face" thing. But the main event was, of course, yours truly. It was all a bit unusual - a stage in the middle of the mall and at least 500 people, some of whom were sporting Elvis clothes/wigs and were patiently waiting for hours before I came on. I dont know what they expected and they seemed very polite and nice, which was a pity given my shameless groin-thrusting ...! Now I hear that they are demolishing the place! It's a bit extreme, isn't it?
---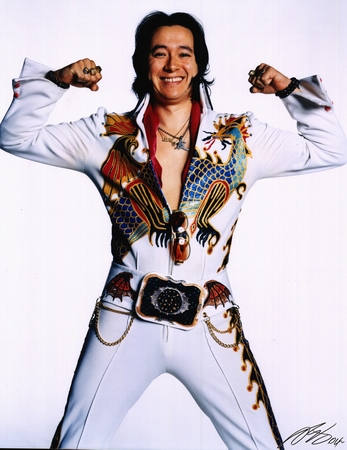 This portrait of CHINESEELVIS was taken by the eminent photographer for inclusion in some book or other. Its not bad, issit? Bailey, as he asked me to call him, signed it as well, making it a very valuable piece. I quite like it, because it reminds me of my virile good old days, when I sported longer hair. My enormous package has been airbrushed out, making this photo an ideal gift for ladies and youngsters alike...
---


Switching corporate allegiance faster than Kate Moss after allegedly filling her nose with copious amounts of the good stuff, ChineseElvis thoroughly whammed, bammed and thank-you, Ma'amed the good people of AOL and swiftly got himself a new shirt sponsor in the form of Sharwoods. The Event was called 'Sharwoods Wok The City' and the main feature was a free Noodle Box giveaway. ChineseElvis was to be found at these venues, entertaining the crowds, fending off homeless people and trying to prevent his ample package shrinking to a size of a magic mushroom (at least thats what I told the police, as they were cautioning me). It seemed to work in the main and I believe Sharwoods were happy. However, unless there is a Winnebago packed to the rafters with heaters, dvds, fruit, blue smarties etc.. for my exclusive use, complete with security guard and a Thai ladyboy masseuse with firm yet supple wrists, then I will never do anything like that again. Open-Air street gigs in the UK in January, although very popular with the homeless, are no place for a West Indian, warm-blooded ChineseElvis...!
---


ChineseElvis appeared at the 2008 Edinburgh Fringe Festival. It was cold, wet and generally grim, weather-wise. But a good time was had by all and the show had audience numbers ranging from three to sold out with people sitting on the floor. It was not your typical Elvis show, which I figured would be a little boring for Edinburgh. It had a few songs, some cooking (and eating, naturally) and singalonga bits, but mostly it was me just talking nonsense and presenting the "ChineseElvis Lectures", which were a series of powerpoint slides on themes from "The Diverse Elvis Spectrum" to "Chinese Elvis Restaurant Menu Rhyming Slang"....

A genre-busting 50 minutes (was it music - or a comedy - or just a chunk of your life that you're never gonna get back?), this show might be making a comeback (a comeback special fried rice) in 2011.
YouTube advert for the show...


A grand total of 3 (yes, THREE!!) Chinese people came to watch it. I cant be sure but its possible that of those three, one of them was actually the same Chinese woman coming back for a 2nd look.




I was very pleased that a tasty Chinese beer, Sun-Lik, decided to be brave enough to sponsor the show. I can't recommend this beer enough, incidentally. Very nice.
Click here for more information about this show, ( links to reviews, previews, news stories, TV bits and blogs...)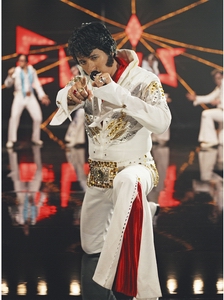 If your company would like to become a corporate sponsor of ChineseElvis or more specifically his Edinburgh Festival comedy show in the future, please get in touch. You can intertwine your brand with ChineseElvis', like Sun Lik did. Click here to see how ChineseElvis fits in to their sponsorship /branding portfolio, alongside powerboats and posh Chinese restaurants. Or hire him to do a series of shows, like Sharwoods did. Or have him front a TV ad campaign, like AOL did. Sponsoring live entertainment can be a great way to raise brand awareness and by sponsoring ChineseElvis, you are showing that your brand can be the very best yet still retain a sense of humour about the whole thing. Your brand's image should be forward-thinking, young, fun-loving, likable and a little dangerous and unconventional. Or not. Whatever, really, I'm easy... ChineseElvis' show appeals to an audience that appreciates all of the above and happen to be well educated (in the main, with one or two exceptions), contemporary, employed and well-off. That's just me guessing, to be fair, not scientific or anything, but its true. Except the part about being employed. When Sun Lik Beer sponsored my 1st show, I threw in a free gig for them too - at the Chinese Scottish Open Golf championship dinner in 2008, which in itself was worth a lot of hard cash. It worked for Sun Lik. Maybe it could work for you.
---


ChineseElvis appeared at the Glasgow River Festival, with June Brown MBE, as a guest of Real Radio's John Manning, providing entertainment for the crowd on behalf of the Variety Club of Great Britain in an attempt to raise loadsamoney by having 20,000 rubber ducks floating down the Clyde!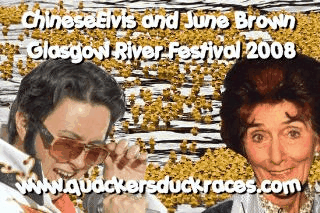 THE WORLD's GREATEST ELVIS, was a tv programme made by the BBC. They asked me to be in it, but being very busy and sexy (coupled with their reluctance to pay a fee) I gracefully declined the opportunity to appear, secure in the knowledge that I am the world's greatest ChineseElvis, which is good enough for anyone - and may I say a better singer than a large number of the contestants on that show. As a man of immpeccible taste I was not surprised, like this reviewer, to find the whole show poor, to be fair. This reviewer also seemed to find it woeful. As did this one. In fact I would be surprised to find anyone praising it. But it was glitzy. Which is something. There were some unintentionally hilarious moments, though - including a geriatric geezer claiming he did the best Elvis show in the world ...and a Japanese Elvis, who sang the songs in a Japanese accent!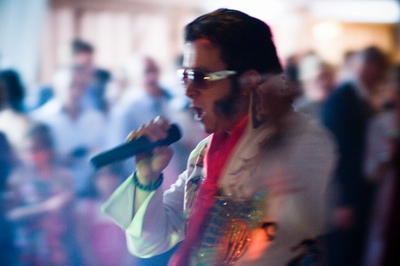 CHINESEELVIS was invited to perform as part of the grand launch of the new and spectacularly refurbished casino, The Casino at the Empire in Leicester Square. Its very big and they have slot machines where the minimum spend is 1p. Yes, that's £0.01. Computerised. Very popular. Also you can do other stuff there, like poker and punto banco. They have restaurants, a VIP bar, which I was shown around, which has a balcony that overlooks the square and a dance area called the "Shadow Bar", where naked women writhe around like in the opening titles of James Bond films, projecting a sexy shadow on a screen. That was closed on the day I was there. Its quite an improvement on the hideous nightclub that was there before.
ChineseElvis appeared in Harrogate to entertain the masses for a special fund-raiser to help save the Royal Hall. Its a special place for the King from Beijing, as it is the venue where he picked up his first award; his school's German prize in 1984! He is of course nowadays laden with trophies, but in the bleak, grim Yorkshire dales during the miner's strike this small victory was celebrated in true eeeh- bah-gumm style by ChineseElvis and his pack of Presleytarians by smoking a quick pack of John Player Special behind the bike shed and downing a bottle of Woodpecker cider. Them wor the days.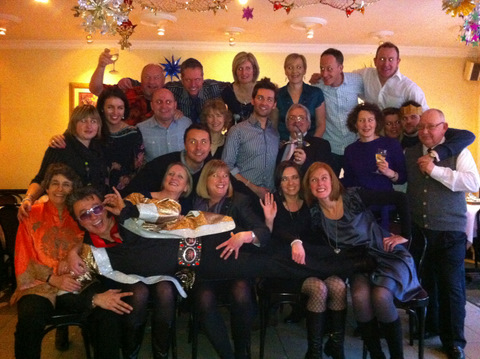 And lastly... ChineseElvis compered a new variety/burlesque show, OUT OF VAUDEVILLE in Leicester Square.